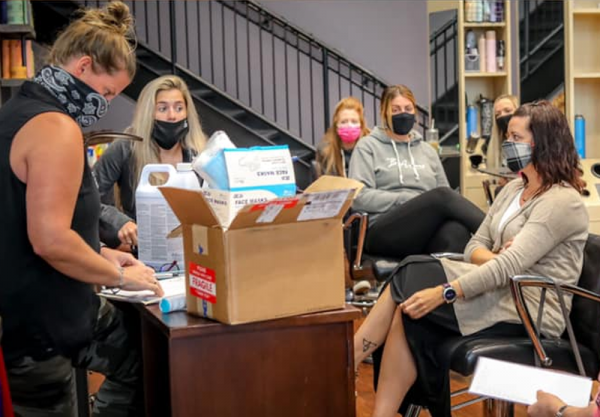 GREAT NEWS!
We are super excited to announce that on Monday, June 15th we are RE-OPENING!
Opening back up will look a bit different. Our operating hours will be by appointment only. While we try to accommodate 3 months of canceled appointments, please be patient and kind. We have been working endless hours to make this a safe & fun workplace for us and our guests to return. You will be contacted by your Stylist, Nail technician & Esthetician to set up your appointments. Starting in the order they were canceled.
Unfortunately, massage will not be available, and the Esthetician's are extremely limited to services until phase 4.
Our phone lines will open next week 6/8/2020 10am-7pm.
Online booking will not be available at this time.
Thank you all so much! We cannot wait to see you at the Salon!
The entire B.Alms Salon & Spa Team